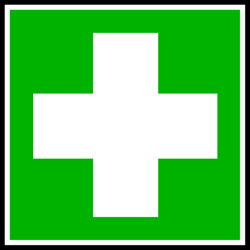 For the participants of the Conducting Masterclass entry into the Czech Republic is
allowed without quarantine
. At this time, there are no restrictions and
concerts will continue
as scheduled. Covid: European Union adds
the U.S. to its safe travel list
19 - 23 July 2021, Hradec Králové, Czech Republic.
Maestro:
Lior Shambadal is a Berliner composer and conductor and a worldwide acclaimed teacher.
Maestro Shambadal lead the Berliner Symphoniker for 22 years. He was the Principal Conductor with RTV Slovenia Symphony Orchestra in Ljubljana, the Orquesta Filarmónica de Bogotá, Haifa Symphony Orchestra, and the Kibbutz Chamber Orchestra. He also served for 7 years as the Musical Director of the Pfalztheater in Kaiserslautern.
Maestro gladly shares his knowledge and huge experiences with young conductors! He leads masterclasses in Canada, Italy, Germany, and the Czech Republic, teaches critical aspects of conducting, studying the score, musical analysis, conducting technique and principals of working with singers.

Read more about Maestro Lior Shambadal

6-day intensive masterclass is suitable for professional orchestral conductors as well as conservatory and music academy students. We encourage also choir conductors who wish to improve their conducting skills in orchestral conducting to join this course. Less experienced conductors can join us like Semi-active or Passive participants.
Program:
Beethoven: Symphony No. 3
Brahms: Symphony No. 3
Mozart: CosÌ fan tutte, Overture
Mendelssohn: Hebrides, Overture
Schedule:
Sunday, 18.7
- arrival, the PCR test if necessary accordingly
Travel rules
Monday, 19.7
- four-hand piano sessions
Tuesday, 20.7
9.00 – 13.00 - rehearsal with the orchestra
14.30 - 17.30 - four-hand piano session
Wednesday, 21.7
9.00 – 12.00 – rehearsal with the orchestra
13.30-17.30 – rehearsal with the orchestra
Thursday, 22.7
9.00 – 13.00 –rehearsal with the orchestra
Friday, 23.7
10.00 - Dress rehearsal
19.00 – Final concert
Each Active participant will be entitled to:
•
a minimum of 90 minutes
of podium time conducting
the Hradec Králové Philharmonic Orchestra
•
60 minutes
of podium time in piano sessions, as well as sessions with pianist & singers
• each Active participant will conduct a Dress rehearsal and
the Final concert
• attending all meetings, classes and rehearsals
Each Semi-active participant will be entitled to:
•
90 minutes
of podium time in piano sessions
• attending all meetings, classes, rehearsals and the final concert, without an opportunity to conduct the orchestra
We select qualified candidates gradually until the application deadline, early applying candidates have more chances to participate.

Concert
The concert program will be divided among participants.
The Final concert
will be held on
23 of July at 6 pm
Language
The course will be taught in English. Maestro Lior Shambadal can speak also German, French, Italian, Spanish.
Location
Eliscino nabrezi 777, 500 03, Hradec Kralove, Czech Republic
Accommodation
Accommodation costs will be covered by the participants.
Hotel Grand ****
- reduced price for participants:
Single room -1200 CZK / night, Double room - 1400 CZK / night, city tax - 15 CZK / night.
Please, contact Masterclass manager to tp order this hotel with reduced price.

Transportation
Travel costs must be covered by each participant.
Getting from Prague to Hradec Kralove by a train or a bus takes about 1½ hour, hourly IC/EC trains;
Regular fare is € 7
Recording
All sessions with the orchestra will be video recorded and each conductor will receive his/her videos via Internet.
Video recording of orchestra rehearsals and the concert is included in the price.
You can use also your own cameras for video recording of piano sessions.
Masterclass fees
For information about
Active
participant's Fee, please,
contact the Masterclass manager.
Semi-active
participant's fee is
€ 550
Daily Visitors'
(passive participation) fee is
€ 35
There is no registration/application fee.
Apply now and get scholarship for the course!
The deposit is 100% refundable only in case of cancellation of the masterclass by the organizer.
For an individual payment plan please
contact the Course Manager

The Certificate of participation will be provided to all Participants who have completed the masterclass for conductors.

Orchestra
THE HRADEC KRÁLOVÉ PHILHARMONIC ORCHESTRA was established in 1978 as the Orchestra of the City of Hradec Králové, the body was renamed the Symphonic Orchestra Hradec Králové one year later and the State Symphonic Orchestra in 1987. Since the establishment of the Czech Republic (1st January 1993) the orchestra has borne the name The Hradec Králové Philharmonic Orchestra, pointing to a historic continuity dating back to the Philharmonic Orchestra of the Sokol Movement in Hradec Králové (1921–65) and even as far as to the Philharmonic Union which has actively performed in the city since 1887.
A major period of artistic development of the body is connected with the name of Professor František Vajnar who was the orchestra's Principal Conductor continuously from 1991 until 2001 when he was recognized as the orchestra's Principal Conductor of Honor. Ondřej Kukal held the position of the Principal Conductor of the body between 2001 and 2012. Andreas Sebastian Weiser has been the Principal Conductor of the Hradec Králové Philharmonic Orchestra since the 2012/2013 season.
The Hradec Králové Philharmonic Orchestra has appeared on the stages of important concert halls in Europe (Grosser Musikvereinssaal in Vienna, Gewandhaus in Leipzig, Victoria Hall in Geneva, Queen Elizabeth Hall in Antwerp, Tonhalle in Dusseldorf, Neue Flora in Hamburg, KKL in Lucerne), performed in Belgium, France, Italy, Germany, the Netherlands, Poland, Austria, Spain and Switzerland.
The interpretation quality achieved by the orchestra is evidenced by CD recordings for both national and foreign companies or for Czech Radio.
The Hradec Králové Philharmonic Orchestra participates at major festivals (Prague Spring, Smetana's Litomyšl International Opera Festival, International Music Festival Janáčkovy Hukvaldy and others). The Hradec Králové Philharmonic Orchestra together with Czech Radio Vltava organizes the Music Forum Hradec Králové, a unique festival where Czech premieres of compositions by composers such as Schnittke, Penderecki, Henze, Kancheli, Gubaidulina, Corigliano, Tan Dun, Pärt and others were presented. All the concerts of the Music Forum Hradec Králové are regularly broadcast by Czech Radio Vltava. The Philharmonic of Hradec Králové focuses on the mingling of music genres and crossover concerts in a long-term.







Masterclasses for conductors with a full-size orchestra.

Conducting Programs include Opera & Orchestral Conducting masterclasses and workshops,
Masterclass venues & locations: Prague, Olomouc, České Budějovice, Marienbad, Karlovy Vary, Budweis