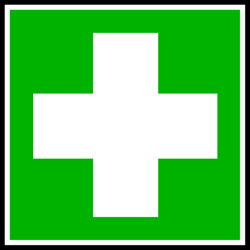 We are fully operational and following all necessary precautions regarding COVID-19. The orchestras continue to operate and rehearse.
For the participants from all EU states, UK, Switzerland, Australia, Japan, South Korea, Singapore, Taiwan, and New Zealand
entry into the Czech Republic is allowed
. Please,
contact the course manager

for travel conditions from the USA and all other countries.
26 - 31 March 2021, Prague, Czech Republic
Maestro Alim Shakh & Prague Philharmonia
Orchestral conducting masterclass with
Maestro Alim Shakh

and
PKF - Prague Philharmonia

(one of the top Czech professional orchestras)
Program:
Beethoven: The Creatures of Prometheus,
Op.43
Tchaikovsky - Serenade for strings
Tchaikovsky - Violin Concerto
Mendelssohn - A Midsummer Night's Dream
- Overture
Mendelssohn - Symphony No.4 "Italian"
A special option for rehearsals with pianists:
Debussy: La Mer (The Sea), three symphonic sketches for orchestra
- transcription by André Caplet
Conductors are expected to purchase and study their scores before the start of the masterclass. It is important that you listen to the pieces and prepare them as much as possible to gain the maximum benefits from the masterclass.
Participants are required to select and prepare 3 music works from this repertoire.
Each Active participant will be entitled to:
•
a minimum of 90 minutes
podium time conducting
Prague Philharmonia

•
60 minutes
of podium time in four hand piano sessions with the soloist
• each Active participant will conduct a Dress rehearsal and
the Final concert
• attending all meetings, classes and rehearsals
Each Semi-active participant will be entitled to:
•
90 minutes
of podium time in four hand piano sessions and the soloist
• attending all meetings, classes, rehearsals and the final concert, without an opportunity to conduct the orchestra
The application deadline is 1st February 2021.
There is no age limit for participation.
The Certificate of participation will be provided for all Participants who have completed the masterclass for conductors.
Concert
The concert program will be divided among participants.
The Final concert
will be held on
31st March 2021.

Recording
All sessions with the orchestra will be video recorded and each conductor will receive his/her videos via E-mail / transfer link
Video recording of orchestra rehearsals and the concert is included in the price.
Masterclass fees
Active
participant's fee is
€ 1900.
Semi-active
participant's fee is
€ 600
Daily Visitors'
(passive participation) fee is
€ 35
There is no registration/application fee.
Payment schedule
- 25 % of the participant's fee has to be paid as a deposit via bank transfer two weeks at the latest after the organizers` confirmation of your participation;
- The payment deadline for the full participation fee is 30 days prior to beginning of the course.
The masterclass fee is 100 % refundable only in case of cancellation or postponing of the masterclass by the organizer.
In case of your cancellation, 25% of the masterclass fee will be charged.
For an individual payment plan or more options, please
contact the Course Manager

Language
The masterclass/course will be taught in
English
.
Transportation & Accommodation
The course will take place in Prague, the Czech Republic. Travel and accommodation costs are not included in the masterclass fee, must be covered by each participant.
MAESTRO
Maestro Alim Shakh
is Principal conductor of St. Petersburg State Conservatory Opera and Ballet Theatre, Principal conductor of the Novosibirsk Philharmonic Chamber Orchestra.
Alim Shakh graduated from St. Petersburg Conservatory twice: in 1998 (choral conducting) and in 2001 (symphonic and opera conducting). He was taught by such celebrated conductors and teachers as Fyodor Kozlov (1927-2003) and Ilya Musin (1904-1999).
Prof. Musin
was the creator of the Leningrad/St. Petersburg school of conducting and an internationally known innovator in advanced conducting techniques. Alim Shakh is the last of Prof.
Musin's students
, who gets knowledge from first hands.
His outstanding conducting technique lets Maestro conduct the most difficult pieces of the classical and modern music. Talented works of distinguished modern composers have been marvelously interpreted by the conductor, so it is no mere chance that Shakh is held in esteem. Among his recent premieres is the vocal cycle "Run of the Time" by B. Tishchenko, dramatic musical "Anna Karenina" by V. Uspensky, "Tragicomedy" by S. Slonimsky, Russian premiere of "Symphony No. 2" by John Corigliano. In 2008, Boris Tishchenko composed his Symphony No. 8 which he devoted to Alim Shakh (premiere in Novosibirsk on 20.12.2008, in St. Petersburg on 24.03.2009).
Maestro Shakh maintains and spreads traditions of St. Petersburg Rimsky-Korsakov State Conservatory...
Read more.

ORCHESTRA
PKF - Prague Philharmonia
was founded in 1994 on the initiative of the conductor Jiří Bělohlávek (1946-2017), today is one of the best Czech professional orchestras and the most recognised orchestra among world ensembles. Freshness, energy and perfectionism are characteristics inscribed in the orchestra's 'Birth Certificate', as well as a love of music expressed in each of their concerts. Behind the highly valued distinctive sound of the PKF — Prague Philharmonia is partly its key repertoire, which has been from the beginning Viennese Classicism, namely compositions by Joseph Haydn, Wolfgang Amadeus Mozart and Ludwig van Beethoven, to which works from the period of Romanticism, as well the 20th and 21st centuries, are added.
Over the period of its existence, the orchestra has recorded over 90 CDs released by leading Czech and world music publishers, such as Deutsche Grammophon, Decca, Supraphon, EMI, Warner Classics and Harmonia Mundi. A number of them have been awarded prizes, such as the Gold Record RAC Canada in 2000, Harmony Award in 2001 and Diapason d'Or in September 2007. The CD Heroique with Bryan Hymel was in 2016 nominated for an International Opera Award and a recording of Bohemian Rhapsody with the trumpet player Gábor Boldoczki for Sony Classical was nominated at the Classical Music Award 2018.
The PKF — Prague Philharmonia has collaborated on recordings with Anna Netrebko, Magdalena Kožená, Bryan Hymel, Isabelle Faust, Eva Urbanová, Andrew von Oeyen, Jean-Guihen Queyras, Iva Bittová and Dagmar Pecková. Among the critically acclaimed CDs stands out the live recording of Smetana's Má vlast (My Country) from the Prague Spring Festival in 2010, conducted by Jakub Hrůša...
You can read more about the orchestra
here
. Website of Prague Philharmonia is www.pkf.cz
SOLOIST
Makiko Iwakura
is a Japanese violinist, started practice violin since 3 years old, winner of numerous international violin competitions.
In 2019, she got the 1st prize at the 5th International Violin Competition "Vasco Abadjiev" in Sofia (Bulgaria).
In 2016 - 1st prize at the 18th International Music Competition EUTERPE in Corato (Italy) and 1st prize at the 5th International Violin Competition Homage to Váša Příhoda in Budweis (Czech Republic).
In 2015 - 3rd prize at the Atlantic Coast International Music Festival in Esposende (Portugal).
In 2012 - the Greatest-award and The grand prize at the 61st Southern Japan Music Competition in Kagoshima (Japan).
In 2013, 2010 and 2007, she got the 1st prize at the 61st, 64th and 67th All Japan Students Music Competition in Fukuoka and Kitakyu-syu (Japan).
In 2017, she got Best performance-award from audience at Asolo Matinee Concert in Asolo (Italy).
In 2019, she performed with Kitakyushu Grand Philharmony Orchestra as soloist in Kitakyushu (Japan).
In 2016, she performed with Bratislava-Symphony Orchestra as soloist at ORF Radiokulturhaus in Vienna (Austria).
In 2011, she performed with Kyushu-Symphony Orchestra as soloist in Kyuden Interaction Concert in Fukuoka (Japan).
Now, she is studying under the guidance of Prof. Boris Brovtsyn at Music and Arts University of the City of Vienna.
She studied also under the guidance of Prof. Thomas Christian, Prof. Lidia Baich at Music and Arts University of the City of Vienna in Austria, Miki Shinozaki, Eisuke Shinozaki and Fuminori Shinozaki in Japan.