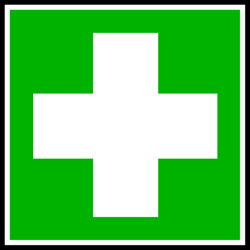 For the participants of the Conducting Masterclass entry into the Czech Republic is
allowed without quarantine
. At this time, there are no restrictions and
concerts continue
as scheduled.
Orchestral Conducting Masterclass.
20 - 25 February 2022 ,

Olomouc

,

Czech Republic



Maestro Alexander Polyanichko & the Moravian Philharmonic Orchestra
Orchestral conducting masterclass with
Maestro Polyanichko

and the
Moravian Philharmonic Orchestra

(full-size professional symphony orchestra).
Maestro Alexander Polyanichko has worked with major orchestras throughout the world and served as a Jury Member of BBC Cardiff Singer of the World. Formerly a violinist in the Leningrad (St. Petersburg) Philharmonic Orchestra under Evgeny Mravinsky, Alexander Polianichko studied conducting at the St. Petersburg Conservatoire with Prof. Iliya Musin. In 1988, he was awarded first prize in the Sixth All-Union Conducting Competition. The following year he joined the Mariinsky (Kirov) Opera and Ballet Theatre and performed worldwide.
In 1994, Polianichko made his London debut conducting the English National Opera's production of Eugene Onegin. Performances with the Royal Ballet at Covent Garden lead to his performing two productions of Tchaikovsky's operas with the Royal Opera, a revival of Queen of Spades with Placido Domingo, and a new show by Francesca Zambello of Cherevichki (The Tsarina's Slippers), which was recorded on DVD.
He has appeared with many of the world's leading companies, including Bolshoi Theatre, Deutsche Oper Berlin, Gothenburg Opera, La Scala Milan, Lyric Opera Kansas City, Nationale Reisopera, Norwegian Opera, Opera Australia, Opera Colorado, Opéra de Lyon, Opéra de Monte-Carlo, Opéra National de Paris, Opera New Zealand, Royal Danish Opera, Royal Swedish Opera, San Francisco Opera, Stuttgart Opera, Welsh National Opera and Zurich Opera. In 1996 he was invited to take the Opera National de Paris to New York for their MET appearances.
He collaborates with many prestigious symphony orchestras in Europe, Australia, New Zealand, and the US (including Chicago Symphony Orchestra). He is a sought-after adjudicator for several competitions, including the Rimsky-Korsakov Opera Singers' Competition 1996, BBC Cardiff Singer of the World 2011, and Makris International Conducting competition 2019.
He participated in many international festivals, including Edinburg, Britten-Pearce, White Nights, and Gold Mask. Since 2001, he has regularly given conducting masterclasses in Russia and abroad. He teaches on the Opera and symphony department of the Saint-Petersburg State Conservatoire and giving online lessons.
http://conductingmasterclasses.eu/polianichko.php
The main aim of the masterclass for conductors: using the main conducting principles to develop your conducting scale in various styles and research the individual way to music expression.
Besides individual lessons with pianists you will work with a big professional orchestra, it will give you big emotional satisfaction and the new impulse to continue your professional career.
The masterclass is suitable for advanced conducting students and professional conductors. Less experienced conductors can take part in the masterclass as Semi-active participants. There is no age limit for participation.
Program:
Ludwig van Beethoven: Leonora, Overture No. 3 in C major, Op 72
Ludwig van Beethoven: Symphony No. 6 in F major,"Pastoral", Op. 68
Mikhail Ivanovich Glinka: Ruslan and Ludmila, Overture in D major
Pyotr Ilyich Tchaikovsky: Symphony No. 5 in E minor, Op.64

Conductors are expected to purchase and study their scores before the start of the masterclass for conductors. It is important that you listen to the pieces and prepare them as much as possible to gain the maximum benefits from the masterclass.

Each Active participant will be entitled to:

•

90

of podium time conducting

the Moravian Philharmonic Orchestra

•
60 minutes
of podium time in four hand piano sessions
• each Active participant will conduct a Dress rehearsal and
the Final concert
• attending all meetings, classes and rehearsals
Each Semi-active participant will be entitled to:
•
90 minutes
of podium time in four hand piano sessions
• attending all meetings, classes, rehearsals and the final concert, without an opportunity to conduct the orchestra
Concert
The concert program will be divided among participants.
The Final concert
will be held
25 February 2022
in the Reduta Hall, Olomouc
Language
The masterclass will be taught in
English
.
Location
The course will take place in
Olomouc

, Czech Republic. The town is located between Prague and Vienna.
| | | |
| --- | --- | --- |
| | | Historical place: the famous composer and conductor Gustav Mahler worked at the German Public Theater (now the Moravian Theatre in Olomouc) |
Click here to see more about Olomouc.


Accommodation
Accommodation costs must be covered by each participant of the masterclass for conductors.
We offer you a single accommodation in Comfort double rooms at
the FLORA hotel ***
with the price of 1000 CZK per night (about 38 EUR)
Feel free to stay in any other hotel.

Transportation
Travel costs must be covered by each participant.
Click here to read more about trains from Prague to Olomouc.

There are several airports around
Olomouc

: in
Prague, Vienna
, Brno and Ostrava.
Recording
Video recording of all orchestra rehearsals and the concert with one camera is
included in the price
.
All conductors will receive his/her videos via Internet. Wish you get copied video directly at the masterclass, please bring your memory card or flash stick.
You can use your own devices for recording rehearsals with pianists.
The multi-angle recording of the concert is possible with an additional cost.
Masterclass fees
Active
participant's fee, please,
contact the Masterclass manager.
Semi-active
participant's fee is
€ 550
Daily Visitors'
(passive participation) fee is
€ 35
There is no registration/application fee.
Payment schedule
- 25 % of the participant's fee has to be paid as a deposit via bank transfer two weeks at the latest after the organizers` confirmation of your participation;
- 100% deposit should be paid until the 1st day of the masterclass for conductors.
The deposit is 100% refundable only in case of cancellation of the masterclass by the organizer.
For an individual payment plan please
contact the Masterclass manager.
The Certificate of participation will be provided for all Participants who have completed the masterclass for conductors.

Masterclasses for conductors with a full-size orchestra.
Conducting Programs
include Opera & Orchestral
Conducting masterclasses and workshops
,
Masterclass
venues & locations: Prague, Olomouc, Marienbad, Karlovy Vary.