I masterclass. (Archive - 08/2018)
12-17 August 2018, Karlovy Vary, Czech Republic Maestro Olivieri Munroe & the Karlovy Vary Symphony Orchestra

II masterclass. (Archive - 08/2018)
26-31 August 2018, Olomouc, Czech Republic Maestro Alexander Polianichko & the Moravian Philharmonic Orchestra
The program of the masterclass with Charles Olivieri Munroe:
B. Smetana "Vltava"
A. Dvorak - Symphony No.7, Op.70 (obligatory)
A. Dvorak: Czech suite in D major
Z. Kodaly - Dances of Galanta,
W.A. Mozart Symphony No.38 'Prague'
| | | |
| --- | --- | --- |
| | | Charles Olivieri Munroe is the artistic director & principal conductor of the Cracow Philharmonic Orchestra (since 2015). He is concurrently chief conductor with Philharmonie Südwestfalen in Germany since 2011 and holds the position of honorary chief conductor with the North Czech Philharmonic Orchestra with whom he has been associated since 1997,Moscow Philharmonic Orchestra, Docent conducting faculty in the Academy of Performing Arts in Prague. Charles Olivieri-Munroe regularly appears with major orchestras throughout the world including the Israel Philharmonic, Montreal Symphony Orchestra, Toronto Symphony Orchestra. |
The program of the masterclass with Alexander Polianichko:
Dmitri Shostakovich - Symphony No. 5 in D minor, Op. 47
Pyotr Ilyich Tchaikovsky - Symphony No. 6 in B minor, Op. 74,
Pyotr Ilyich Tchaikovsky - Serenade for Strings in C major, Op. 48
George Bizet - Carmen Suite No. 1
George Bizet - Carmen Suite No. 2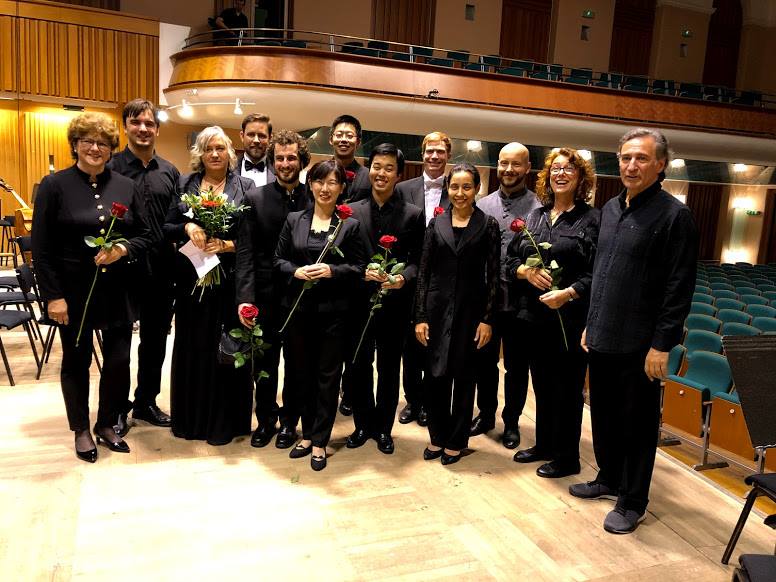 | | | |
| --- | --- | --- |
| | | Alexander Polianichko has worked with major opera companies throughout the world, including the Bolshoi Theatre, the Danish Royal Opera, the Deutsche Oper Berlin, the English National Opera, La Scala, Lyric Opera of Kansas City, Nationale Reisopera of The Nederlands, the Norwegian Opera, Opera Australia, Opera Colorado, Opéra de Monte Carlo, Opera National de Paris, Opera New Zealand, the Royal Opera, Covent Garde, the San Francisco Opera, the Swedish Royal Opera, the Zurich Opera. |
Language
The masterclass will be taught in
English
.
Nevertheless, Maestro Sieghart can speak also German.
Recording
All sessions with the orchestra will be video recorded and each conductor will receive his/her videos via Internet.
You can use also your own devices for video recording.
Video recording of orchestra rehearsals and the concert is included in the price.