Overview of the Choral Workshop,
15 - 21 July 2019. Armenian State Symphony Orchestra, Czech Republic
We are happy to offer you 7-day
Choral Workshop
with Armenian State Symphony Orchestra
Who can take part in the project?
Choral Workshops provides high quality opportunities for singers to enjoy repertoire suited to a smaller group. Groups of at least 10 persons. This 7-day professional development workshop, designed for conductors, gives special emphasis to the important role non-verbal skills can play in rehearsal and performance with choirs at all levels and soloists.
Advanced Course content
The course is broadly based on the following areas:
• Vocal development, skills and health.
• Conducting gesture and communication in rehearsal and performance.
• Score Preparation, rehearsal preparation and repertoire.
• Developing a wider gesture vocabulary with awareness of the effect on tone and intonation.
• Understanding and applying vocal technique at different ages.
• Developing your singers' musicianship skills.
• Increasing programme-planning and note-writing skills.
• Explore movement activities deigned to improve intonation, timbre, rhythmic accuracy and to expand dynamic range.
• Examine the effect of the conductor's posture and gesture on vocal production and choral tone.
• Experience how effective pacing and affirmative instruction improves both focus and retention in the choral rehearsal.
• Enhance practical conducting skills during daily master classes.
• Expand choral arranging skills
Sessions with piano will take place at the Chopin house, Hlavní 47, 353 01Praha.
Sessions with the orchestra will take place at the
Rudolfinum
, Praha
The concert will take place in the
Rudolfinum
.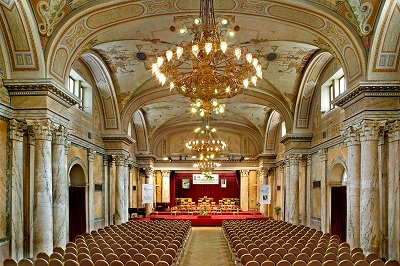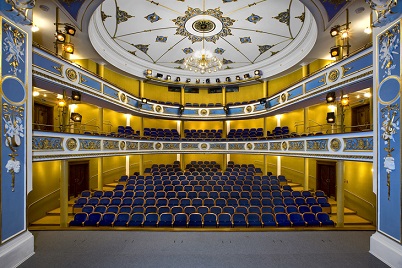 Language
The course will be taught in English.
Conductor can speak also several languages: English and German.
Accommodation
Accommodation costs are covered by the participants.
Marienbad, a famous recreation spa resort, offers various types of accommodation. The organizers can help you to find a suitable accommodation upon request. Do you prefer cheaper option? The Park Pension offers the accommodation with the price about 15 EUR per night (1 EUR = 27 CZK). The Pension Akropolis - 37 EUR per night with breakfast.
Transportation
Travel costs are covered by the participants.
Should you need an advice regarding your itinerary please contact the organizers by email.
Please, contact Choral Workshop Manager for more information.