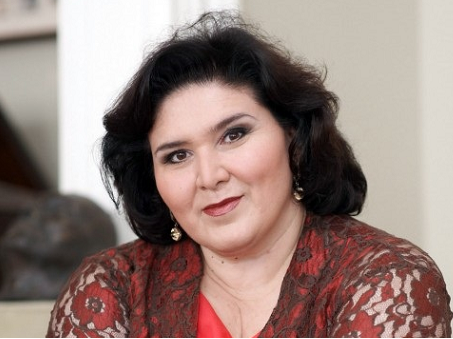 Marina Shaguch (vocal)
• The leading soprano at the Mariinsky Theatre since 1990 to the present time
• Professor of the St. Petersburg State Conservatory (2008 - 2011)
• the Metropolitan Opera (1995 - 1996)
• Coperation with IMG Artists
• Coperation with Columbia Artists Management Inc. (CAMI)
• 1st prize at the Rosa Ponselle International Opera Singers' Competition (USA, 1992)
• 2nd prize at the Tchaikovsky International Opera Singers' Competition (1990)
• 1st prize at the Musorgsky All-Russian Opera Singers' Competition (1989)
• 1st prize at the Glinka All-Russian Singers' Competition (1989)
Маrina Shaguch graduated from the St Petersburg State Rimsky-Korsakov Conservatoire in 1990 in the class of Professor Tamara Novichenko - the famouse Russian Vocal Professor, who learn to sing so big singers as Anna Netrebko, Veronika Dzhioeva, Elena Ustinova, Galina Shoydagbaeva, Elena Mirtova, Tatiana Pavlovskaya, and Irina Matayeva.
Marina Shaguch is one of the leading soprano at the Mariinsky Theatre in St. Petersburg.
Appeared at such venues as Carnegie Hall, Concertgebouw, Buckingham Palace (as Desdemona in "Otello" partnered Placido Domingo and Valery Gergiev), La Scala, Metropolitan, Covent Garden among others. Sung with New York Philharmonic Orchestra, San Francisco Symphony, Orchestre Symphonique de Montréal, Philharmonia Orchestra, BBC Philharmonic, Royal Scottish National Orchestra, St. Petersburg Philharmonic, Rotterdam Philharmonic, Netherlands Radio Symphony, Netherlands Philharmonic, Cincinnati Symphony, Baltimore Symphony.
Collaborated with conductors Michael Tilson Thomas, Valery Gergiev, Kent Nagano, Alexander Vedernikov, Vladimir Ashkenazy, Neeme Järvi, Christoph Eschenbach, Antonio Papano, Helmut Rilling, Arvo Volmer, Yakov Kreizberg, Gennady Rozhdestvensky, Maris Jansons,Yuri Temirkanov, James Conlon, Eri Klas, Gintaras Rinkevicius. She has wide opera and concert repertoire.
The considerable concert repertoire includes the Verdi "Requiem" and "Te Deum", the Mahler "Das Klagende Lied", the Schubert "Salve Regina", the Strauss "Vier Letzte Lieder", Shostakovich's Jewish Folk Poetry and Fleischmann's "Rothschild's Violin". Marina Shaguch's concert repertoire includes the soprano roles in cantatas and masses by Bach, Pergolesi, Mozart, Beethoven, Brahms, Rossini, Bruckner, Dvořák, Fauré's Requiem, Mahler's Second, Third and Eighth Symphonies, Rakhmaninov's poem The Bells, Britten's War Requiem, Shostakovich's Fourteenth Symphony, Szymanowski's Stabat mater and von Zemlinsky's Lyrische Symphonie in addition to vocal cycles.
Marina Shaguch has recorded for the Philips, BMG, Conifer, Capriccio, Chandos, Octavia, Supraphon and Hänssler labels.
Opera repertoire includes Aida in "Aida", Primadonna in "Ariadne auf Naxos", Leonora in "La forza del destino", Elizabetta in "Don Carlos", Desdemona in "Otello", Elsa in "Lohengrin", Sieglinde in "Walküre", Donna Anna "The Stone Guest", Маria (Mazepa), Мlada (Mlada), Francesca "Francesca da Rimini", Мimì "La bohème", Liù "Turandot", Маrguerite "Faust", Donna Anna "Don Giovanni" and Countess "Le nozze di Figaro" – besides Russian operas by Tchaikovsky, Rachmaninov and other.
-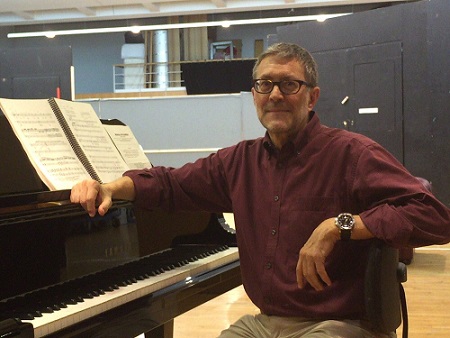 Mark Hastings (operating coach)
• Head of Repertoire responsible for musical preparation at the Gran Teatre del Liceu in Barcelona. (1999 – 2015)
Mark Hastings, born in New York, USA, received his MM in piano at the University of Michigan, Ann Arbor. After winning several competitions, and attending the Tanglewood Summer program, he was professor of piano at Plattsburg State College, NY. After more studies in the University of Michigan opera program, he moved to New York to dedicate himself to operatic coaching.
His first theatrical engagement was as ballet accompanist in Bremen, Germany in 1978. There followed principal engagements in the opera houses of Düsseldorf, and Naples (Italy) and the Deustche Staatsoper in Berlin, under Daniel Barenboim.
He has also worked as a guest in many other theatres: Stuttgart and Munich in Germany, and Macerata, Pesaro and Torino in Italy. In the USA, he was associate conductor at the Metropolitan Opera and the Dallas Opera. With Claudio Abbado he worked with the Berlin Philharmonic and the Luzern Festival in Switzerland.
In lieder recitals he has accompanied such singers as Montserrat Caballé, Thomas Hampson, Dolora Zajick and Joyce DiDonato, and he is frequently heard in recitals at the Gran Teatre del Liceu in Barcelona, his artistic home since 1999. At the Liceu, until his retirement in 2015, he held the position of "Head of Repertoire", responsible for musical preparation.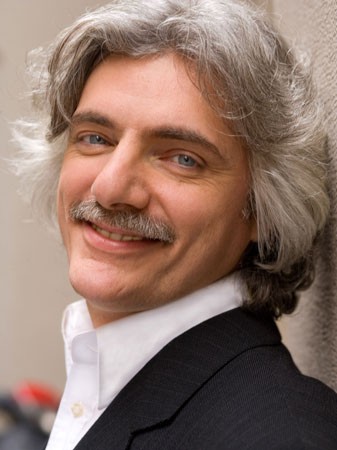 Guerassim Voronkov (opera conducting)

• Associate Conductor with the Gran Teatre del Liceu in Barcelona (since 2002)
• Artistic Director & Principal Conductor of the Simfònica del Conservatori Superior del Liceu in Barcelona (since 1998 )
• Associate Professor (Master of Conducting) at the Universidad Nacional de Colombia.
• Associate Conductor with the Simfònica de l'Acadèmia of the Gran Teatre del Liceu
• Founder and Artistic Director with the Camerata Mediterranea Orchestra.