Stanislav Khristenko. Conducting Masterclass.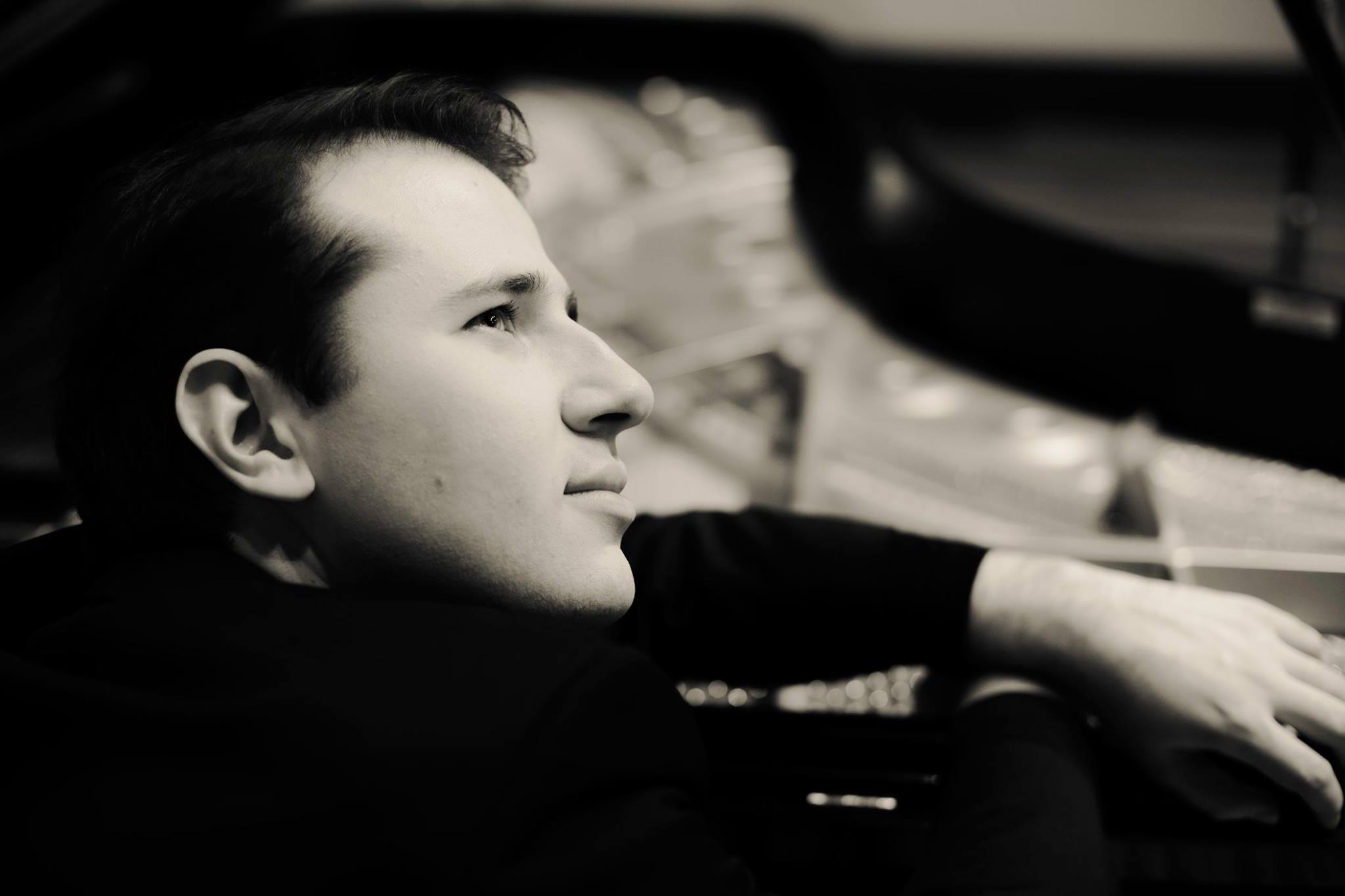 We are pleased to collaborate in the Winter Conducting Masterclass in Olomouc (21-26 January 2017) with the excellent Steinway Artist – pianist Stanislav Khristenko!
Praised for his emotional intensity, charismatic expression, and brilliant technique Ukrainian-born pianist Stanislav Khristenko is one of America's most thought-provoking and eminent young artists.
Stanislav Khristenko's  performances have captivated audiences on four continents since his first solo recital at the age of 11. A "poet of piano" (Le Soir), Mr. Khristenko has been praised in the media around the globe. New York Times reviewer Zachary Woolfe wrote that in "an impressive recital… (he) plays with thoughtful lucidity and restraint." Spanish El Pais wrote of his "precise technique, powerful sound and fingers of steel."
Mr. Khristenko has appeared as a soloist with the Cleveland Orchestra, Phoenix and Richmond Symphonies, National Orchestra of Belgium, Bilbao, Madrid and Tenerife Symphony Orchestras, Liege Royal Philharmonic, Hong Kong Chamber Orchestra, and Suwon Philharmonic Orchestra, among others. His performance highlights include solo recitals at Carnegie Hall, Vienna Konzerthaus, Palais de Beaux-Arts in Brussels, as well as performances with orchestras in The Berlin Philharmonie, Seoul Arts Center, Moscow Conservatory Great Hall, and Hong Kong City Hall.
Mr. Khristenko has won top prizes at some of the most prestigious international piano competitions including Cleveland International Piano Competition, Maria Canals International Music Competition, and Queen Elisabeth International Music Competition. His recordings have been released on Steinway & Sons, Oehms and Toccata Classics recording labels. Mr. Khristenko is a Steinway Artist.
As a conductor, Stanislav Khristenko has appeared with Fargo-Moorhead Symphony, Concordia Symphony, Moravian Philharmonic and Kammerphilharmonie Graz, among others. He has taken part in a number of workshops in the United States, Austria, Czech Republic, Uzbekistan and Russia. Stanislav's experience in orchestral conducting also includes Postgraduate Artistic Training under Tomasz Bugaj at the Fryderyk Chopin University of Music in Warsaw, Poland. In the summer 2016 Stanislav Khristenko won a Second prize at the Kammerphilharmonie Graz Conducting Competition.