Dear Friends,
We are pleased to work in November 2017 masterclass with the excellent young Russian pianist Maxim Kulagin!
We are looking forward to hearing his interpretation of Rachmaninoff 2nd concerto in Marienbad!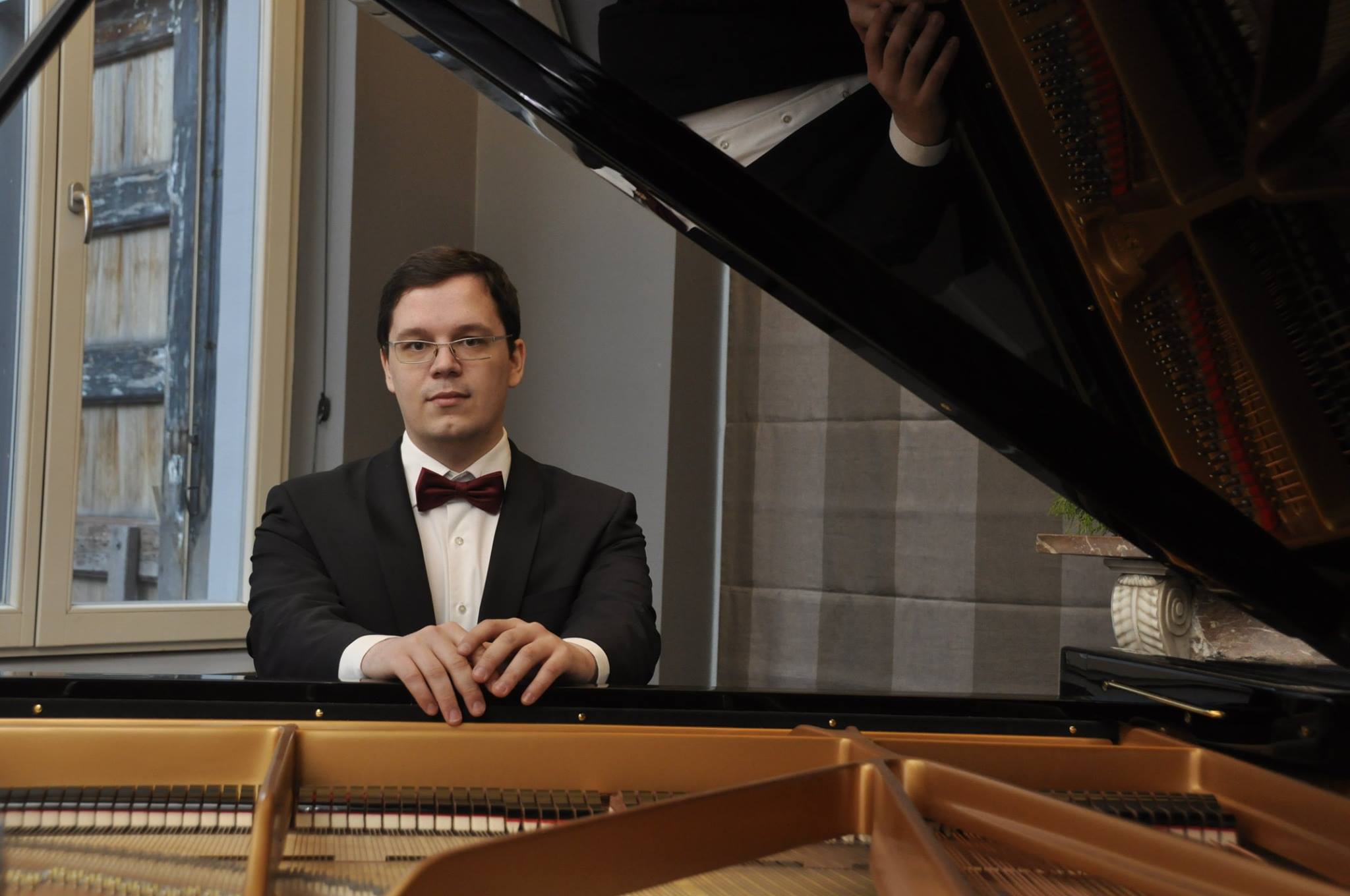 Maxim Kulagin was born in Simferopol, March 24, 1988. He started playing the piano at the age of four. At the age of 12 Maxim Kulagin started to participate in piano competitions. He won competitions in Genova, Palermo and Minerbio and Paris.
In 2008 Maxim graduated Moscow Music College named after Chopin in classes of prof. V.Gornostaeva and prof. A.Nasedkin.
In 2013 Maxim graduated with honorary diploma Moscow State Conservatory ( Prof. A.Nasedkin).
Maxim Kulagin is winner of several International piano competitions, he won 1st prizes in 21st Century Artists International Competition (Ukraina, 2010), 21st Century Artists International Competition (Finland, 2010), International competition of piano music in Russia (Kazan, 2012), Premio interpretazione pianistica Franchesco Moscato (Italy, 2014), Concorso Pianistico Internationale "Alfonso Rendano" (Italy 2014), Premio Pianistico Internationale "Muzio Clementi" (Italy 2014, 2 premio), Primavera Pianistica Competition (Belgium 2016, 1 Prize).
Maxim Kulagin was awarded the prize "Giancarlo Menotti" (Italy 2014).
In 2016 Maxim graduated Lemmensinstituut (Belgium, Leuven) in class of Prof. Timur Sergeyenia.