Karlovy Vary (Czech Republic)
Karlovy Vary Wikipedia

Pictures of the city

Video of the city

The incarnation of spa elegance, imposing colonnades, exclusive spa buildings and a wonderful layout in the heart of a forested valley. That is Karlovy Vary. The best known town in the world renowned West Bohemian Spa Triangle, in which some of the most famous figures in European artistic and cultural life have enjoyed treatment, is today the second most visited spot in the Czech Republic. Thanks to its unique architecture, it is one of Europe's most beautiful spas.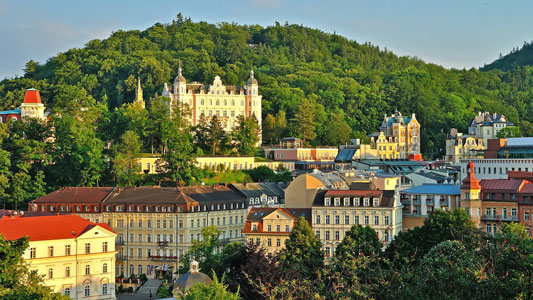 Accommodation and transport in Karlovy Vary
Karlovy Vary
( Link:
https://www.karlovyvary.cz/en
)
is a worldwide known recreation spa area
with a large accommodation capacity . Karlovy Vary is historically famous for its hot springs (13 main springs, about 300 smaller springs, and the warm-water Teplá River), it is the most visited spa town in the Czech Republic.
We offer the accommodation in the
hotel Venus****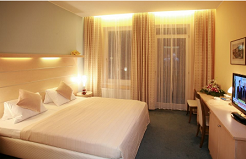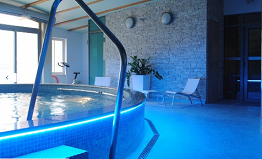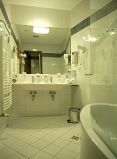 There is also a possibility to stay in the
hotel Kriváň***
6 nights accommodation with breakfast included in the price.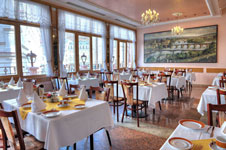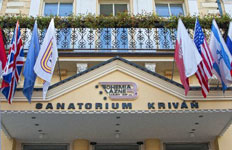 The nearest airport is located in Prague.
Karlovy Vary situated in western Bohemia, approximately 130 km (81 mi) west of Prague. Getting from Prague to Karlovy Vary by public transport:
Travel by bus will take you 2 hours 15 minutes.
( Timetables Link: https://www.regiojet.com/en/ )
Bus stop: Prague, Vaclav Havel Airport Prague ===> Bus stop: Karlovy Vary, Terminál
The bus leaves approximately every hour and includes services such as free coffee and newspapers, and you always get comfortable seats.